Greenhouse Lab
Sustainable Agroecosystems Group
The SAE Greenhouse Lab is a space that fosters creative dialogues with the local communities and invite artists to explore jointly the bounds to be established between the research of the Sustainable Agroecosystems Group, shedding light on sustainable agroecosystems, and the collective movements transforming food and agricultural systems. Over the last 8 years the HAC greenhouse have also been hosting various teaching and outreach activities.
The Space is open for community events, exhibitions, social gathering on topics related to the research of the SAE group.
Sign-up to our Newsletter to be informed of the activities, events and teaching activities happening in, within and around the Greenhouse.
The SAE Greenhouse Lab is currently run by Dr. Kenza Benabderrazik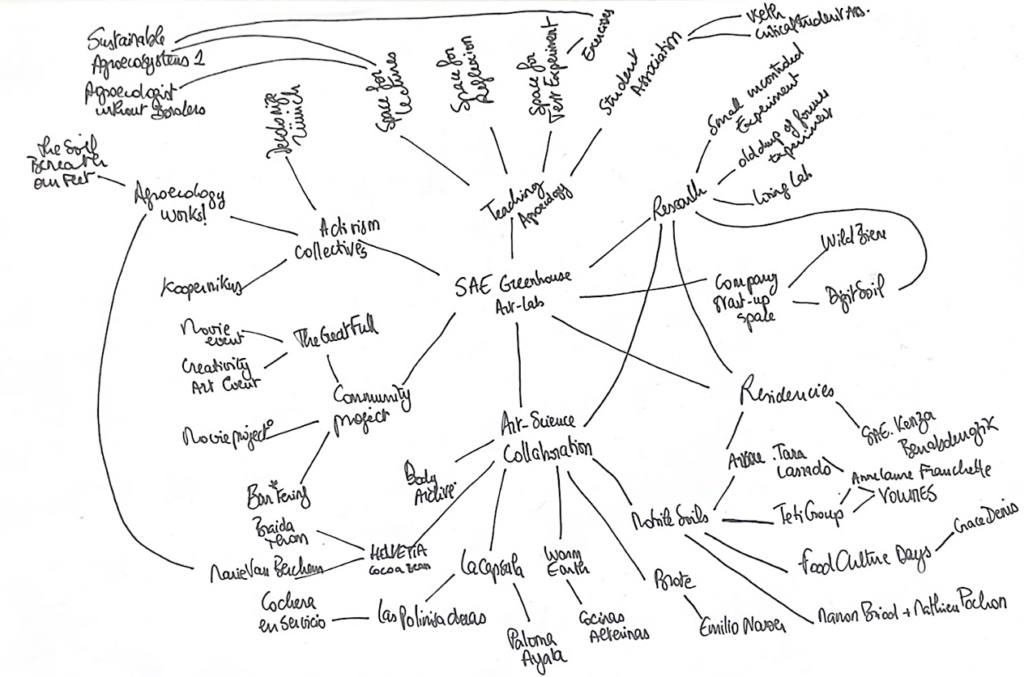 Contact : kenza.benabderrazik@usys.ethz.ch